How many dragons did you find in the February 2012 issue of Kids VT? If you guess correctly (see form below), you could win a pair of tickets to see Golden Dragon Acrobats of China at the Flynn MainStage on Sunday, March 11 at 6 p.m.
To play, pick up a copy at your favorite newsstand or click here to flip through the magazine online!
Deadline to enter: Wednesday, February 22 at 5 p.m.
About "Golden Dragon Acrobats of China"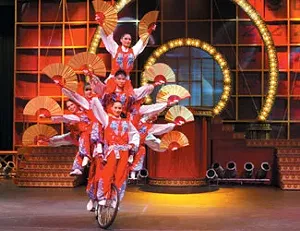 Kids and adults have every reason to love the Golden Dragons. One of the premiere Chinese acrobatic troupes, the Golden Dragons perform the best of a time-honored tradition that began more than 25 centuries ago. Soaring award-winning acrobatics, juggling, traditional dance, spectacular costumes, theater, and ancient and contemporary music combine in a show of breathtaking skill and beauty for the entire family.